Dear Flock,
In this newsletter, you'll find many of our activities starting up for the fall.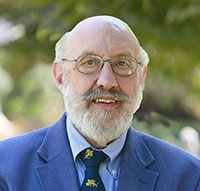 Sunday morning adult education will start up with a series by the Reverend Dr. Bill Hiebert on the Myers-Briggs Personality Type Indicator beginning 9/10 and lasting through 9/24 at 10:15 in the Library.
Wednesday morning Bible Study will start up on September 13th at 10:00 in the Library. We'll be using Dorothy L. Sayers' 1940's radio play The Man Born to Be King about the life of Christ as a way to think about the scripture stories.
You'll see in this issue that the Social Ministry Committee has put together a 4-week series of activities as an emphasis around hunger; the Kids Against Hunger Meal Packaging Event, Painting with a Purpose, a special food pantry Sunday, and the CROP Walk for Hunger.
The Proclaim! singers will start up again, as will the Heritage Ringers.
Then, as a special event, you'll see that Jenny Lind is coming to First Lutheran in a one-woman play. She gave a major gift in 1850 that started both our church and the church in Andover.
I sure hope that you'll be able to attend some of this programming in addition to regular Sunday morning worship.

Love ya,
Pastor Dan
---
Dear Flock:
I know that you don't often have a hymnal in your hands since we custom print our entire worship services. While it is handy to do so, it would be easy to forget that the hymnal belongs to the people. It is your book.
A General Intercession:
Gracious Father, we pray for your holy catholic church. Fill it with all truth and peace. Where it is corrupt, purify it; where it is in error, direct it; where in anything it is amiss, reform it, where it is right, strengthen it; where it is in need, provide for it; where it is divided, reunite it; for the sake of Jesus Christ, your Son, our Lord. Amen.
For the nation:
Almighty God, you have given us this good land as our heritage. Make us always remember your generosity and constantly do your will. Bless our land with honesty in the workplace, truth in education, and honor in daily life. Save us from violence, discord, and confusion; from pride and arrogance; and from every evil course of action. When times are prosperous, let our hearts be thankful; and, in troubled times, do not let our trust in you fail. We pray in the name of Jesus Christ our Lord. Amen.
For dedication:
Almighty and eternal God, draw our hearts to you, guide our minds, fill our imaginations, control our wills, that we may be wholly yours. Use us as you will, always to your glory and the welfare of your people, through our Lord and Savior, Jesus Christ. Amen.
A prayer of St. Augustine:
O loving God, to turn away from you is to fall, to turn toward you is to rise, and to stand before you is to abide forever. Grant us, dear God, in all our duties your help; in all our uncertainties your guidance; in all our dangers your protection; and in all our sorrows your peace; through Jesus Christ, our Lord. Amen.
Now, I'm in favor of any ways that people pray. Making up your own. Generally offering your heart to God. But I also find comfort in already written, already prayed for centuries, eloquently worded prayers that are more beautiful than I could summon on my own. I offer these to you as a sample of what's out there. Enjoy your time with the Lord.
Yours,
Pastor Dan
Our mission is to worship God, to serve others, to support one another,
and to invite all people to share in this Christian ministry.